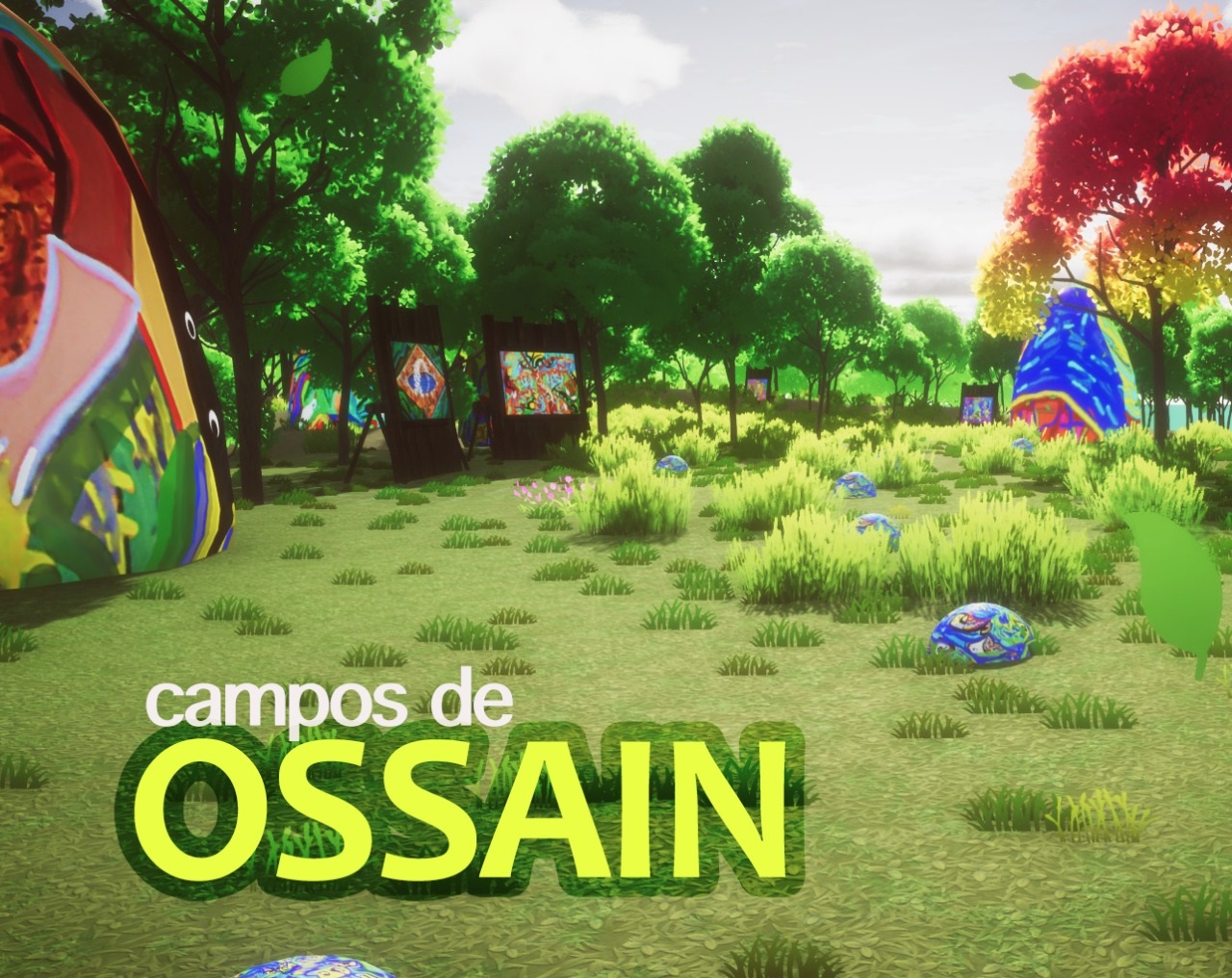 Campos de Ossain
Trata-se de uma galeria de arte virtual, posicionando as obras da artista Leonarda Lascalla em meio a natureza, onde é possível explorar o espaço, ouvir sons dos animais e poder apreciar as coloridas obras de arte. Ossain é o nome do orixá das plantas sagradas e milagrosas, detentor dessa mágica floresta onde a arte impera. Passeie, aprecie as obras e relaxe enquanto as cores se comunicam com sua essência.
A natureza é um templo, onde pilares vivos

algumas vezes fazem soar palavras ininteligíveis
dentro dele anda o homem, através de uma floresta de símbolos,
símbolos que o olham com o olhar confidente.
como ecos distantes que, na distância
numa unidade profunda e obscura;
como a noite e a claridade se prolongam
se misturam e respondem uns aos outros odores, cores, sons.
Baudelaire - "Correspondências".
-----------------------------------------------------

It is a virtual art gallery, placing the works of the artist Leonarda Lascalla in the midst of nature, where it is possible to explore the space, hear the sounds of animals and be able to appreciate the colorful works of art. Ossain is the name of the orixá of sacred and miraculous plants, owner of this magical forest where art reigns. Stroll, enjoy the works and relax while the colors communicate with your essence.
contact the artist: leonarda.lascalla@gmail.com
Download
Click download now to get access to the following files:
Campos de Ossain_Data.zip
155 MB